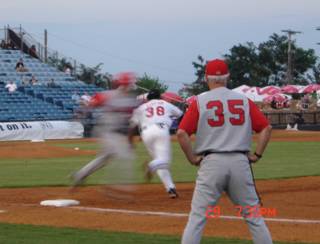 Went to the
Sounds
game
last night. Funny how I'm 2 for 2 for going on a $1 beer night... We had great seats and a lot of fun - and was entertained by Daisy as she tried to help the cotton candy vendor make a few sales. Thanks Dais!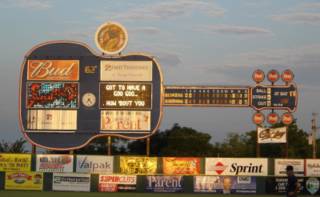 The proposed new stadium is slated to keep the tradition of the guitar-shaped scoreboard (just not this one!)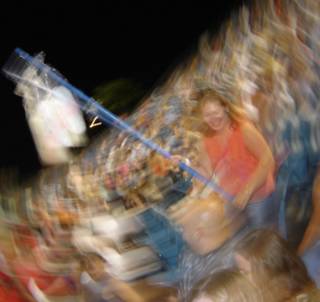 Daisy in action -- just after her attempt to take out Wes with the cotton candy pole!